Unhappy with your website design? Well, it needs a complete makeover with a website redesign. With transitioning brand concept and plummeting conversions, you must add a twist and make your website fancy. But mind you, you need a perfect website redesign strategy to attain excellent results. This detailed guide covers every minute aspect to help you with smooth redesigning and quicker results. So, without any further ado, let's get started!
What is a Website Redesign?
Website redesign is the process of revamping a website so that the brand has a completely new site design that sets them apart from the competitors. It includes all the steps to make major changes in the inner and outer elements of the website for higher conversion growth.
This is an important step to get over your old design and stagnant traffic issues so that you offer a super-performing site experience with low bounce-back rates. In this, you take care of existing insights to achieve a fully balanced website redesign that makes your site an ideal choice.
The Importance of Redesigning Your Website
There are several reasons for website redesign of your brand. Let us discuss them in detail.
Outdated Website Design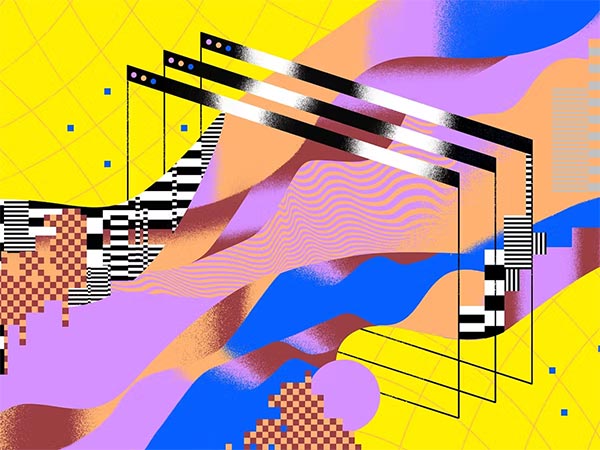 Today, most of the brand have an online website on the internet. They focus on the design and visual aesthetics to attract new potential customers towards their brand. So, it is necessary to update tour website design according to the new trends to stay in competition in the market. You will be able to attract more visitors and elevate the inflow of traffic for your brand's website with the new design.
Bad User Experience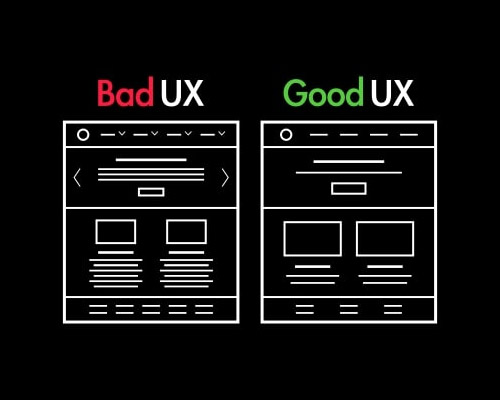 Source
Having an outdated design may lead to bad user experience which is not good for your brand's growth in the capricious market. With proper web design, you can add new features through plugins on your website to ameliorate the user experience of your visitors. This will retain them in the longer run.
Low Conversion Rate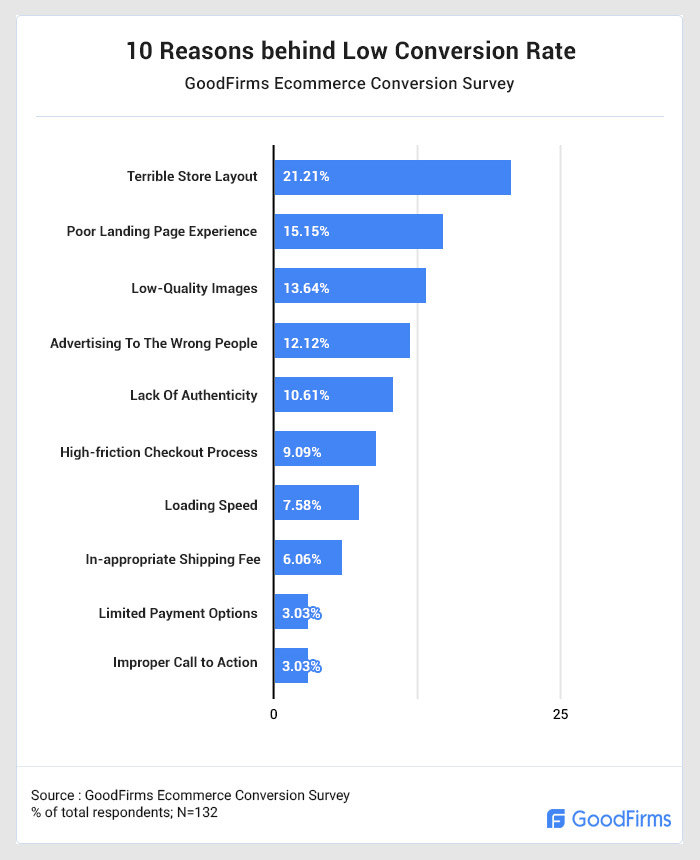 Website redesign is vital in elevating the low conversion rate of your existing website. With an outdated design and bad user experience, you will not be able to convert your visitors to customers. So, a redesign will help you attract more visitors, offer improved experience and better facilities that will further elevate the overall conversation rate.
High Bounce Rate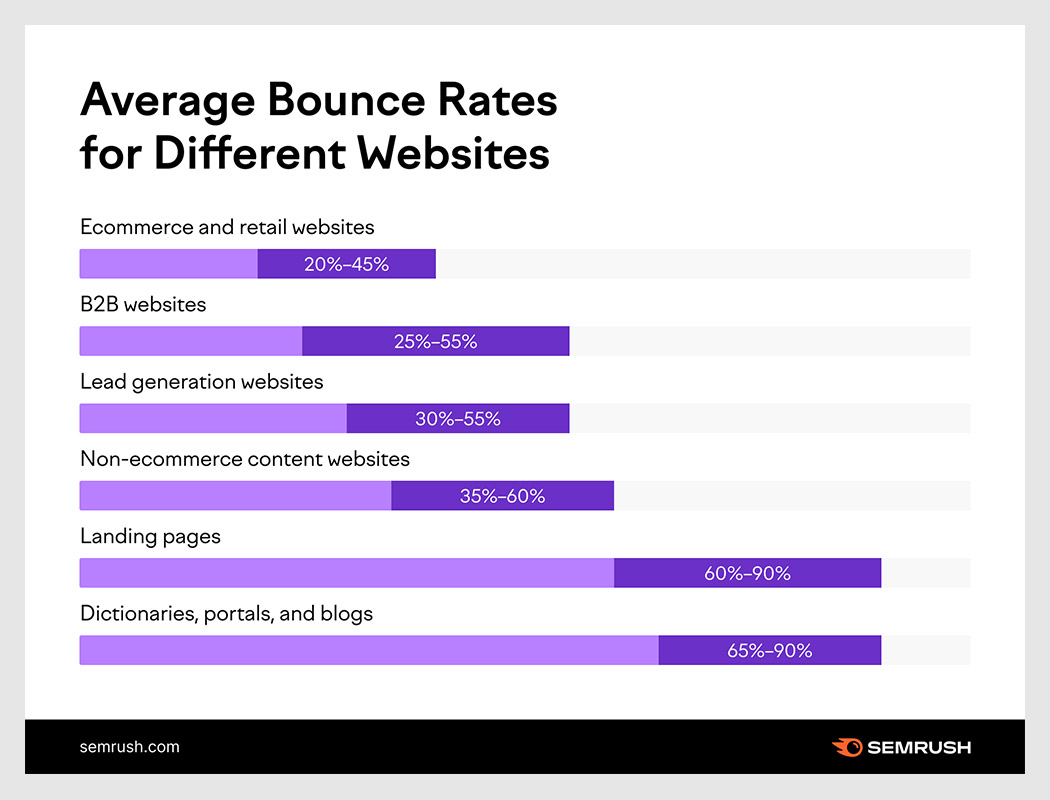 Source
If you are experiencing a high bounce rate on your website then it is high time that you opt for website redesign to counter it. Bounce rate refers to the percentage of visitors you landed on your home page and went back to search results without interacting with any element of the website. With a website redesign, you can offer a better design and user experience which will reduce the overall bounce rate.
Lack of Responsiveness
Lack of responsiveness is another critical reason to opt for website redesign. Today, most of users use mobile phone and other smart devices to access the products and services on the internet. So, it is essential that your brand website works smoothly on different screen sizes offering an excellent user experience.
Lack of SEO
SEO is essential to take your website to higher ranks in the popular search engines. A lack of SEO in today's online world, demand for a website redesign so that you can improve the brand's visibility among the users
Steps to Redesign Your Website
Follow the given steps for a smooth website redesign in no time: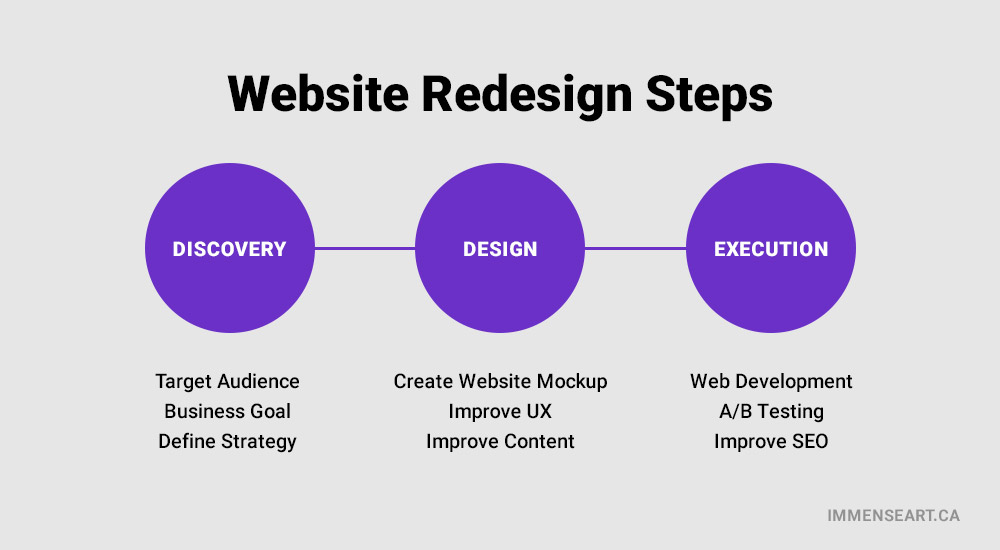 Step 1: Discovery
Target Audience
While planning the redesign, you first have to find your target audience. You must have a clarity of the key demographics that you are going to target. Once you know about your audience, you can design the element according to them, and cater to their need properly.
Business Goal
Once you decide the key demographics, then you need to define your business goal. Sit with your team and analyze all the key metrics of the website like conversion rate, bounce rate, traffic inflow to decide the future of your online persona.
Define Strategy
After discovering and discussing all the metrics, you have to create an actionable plan and deploy strategies for meeting the metrics.
Step 2: Design
Create Website Mockup
Once you have all the metrics and strategies in mind, you have to move to the designing phase. Rather than finalising everything on the first go, opt for creating a mockup so that you can make changes as you develop the website. Moreover, having a mockup reduces the need to design everything from scratch and ensure faster redesign.
Improve UX
UX can be improved by adding a bunch of unique visual brand elements that catch the eye instantly. You can also make use of voice as a search option to enhance user experience. Besides this, you need to jot down all the pointers as per SEO viewpoint to improve visibility and reach the next level.
Improve Content
Updating the site content with fresh and trendy insights and descriptions helps in providing a new facelift of your brand. Also, ensure that you take care of including different SEO keywords so that your content ranks on Google Search engine.
Step 3: Execution
Web Development
Finally, you need to implement all the changes in the preferred web technology. This will give a defined shape to all the planning and you will witness your new website design with necessary changes.
A/B Testing
It is an important step to ensure that all the changes made are perfectly implemented and there are no bugs/errors in the site. You can perform umbrella testing, thematic testing or facet testing to yield the best results.
Improve SEO
Research for new keywords and ensure that your site is responsive so that the web pages get indexed faster. In addition to this, you need to make vital changes to the site architecture and XML sitemap to include any new pages, elements etc.
What is a website redesign service?
Website redesign services include all the services that help in updating the website's design and usability as per the latest trends. It also includes adding more functionalities for boosting site traffic and engagement. Thus, it consists of design as well as development tasks that help in increasing sales and conversions. Website redesign services involve both design and development work with proper SEO done.
How much does it cost to redesign a website?
Redesigning a website may seem like an expensive affair. However, we have discussed the average cost of redesigning a site to help you analyze which route suits the best for you!
Cost when building it on your own: It takes anywhere between $100 and $3,500 to redesign a website on your own terms. You can opt for your favorite software, framework, and template and redesign as per your desired cost.
Cost when hiring freelancer: When you hire a freelance designer, it is going to cost anywhere between $2,000 and $13,000 to redesign a site. Also, the freelancer's design expertise varies from person to person and the cost also increases if the site is complex.
Cost when hiring an agency: Normally, people hire agencies for exceptional sites that have high-end needs and require specialized website management. Just like freelancers, agencies have employees with varying experience and charge anywhere between $15,000 and $40,000 to offer satisfactory results. Moreover, the agency's reputation also affects the pricing.
Scarborough Website Design – After understanding all the steps, you must understand that the entire process is not a one-man job. So, it is highly recommended to opt for a web design and development company in Canada.
Website Redesign FAQs
What is website redesign vs rebuild?
While a website rebuild refers to developing from scratch by optimizing the CMS, technology and the strategy, a website redesign basically focuses on imparting a fresh look and feel to the site. A redesign is normally cheaper than the rebuild and involves fulfilling all the goals of the firm.
When should I redesign my website?
Your website needs a redesign when it has an outdated design, business needs are changing, promoting new services and products, your site visitors/traffic, leads and sales are low, customers and visitors face issues using it, the site design is not responsive, your site has lots of bugs and errors.
How do I redesign an existing website?
To redesign an existing website, you can refer to different platforms such as WordPress and Webflow. Where WordPress lets you redesign using its intuitive drag and drop functions, Webflow comes with unique themes &useful templates to help you in faster redesigning of websites.
How do I redesign my website without losing SEO?
SEO is crucial to yield outstanding results. Thus, you need to determine all SEO goals when redesigning your site. Starting with analyzing your site and optimizing the existing content, you need to research for new keywords followed by updating the site architecture and XML sitemap for best SEO results.
The Bottom Line
Now that you are well-acquainted with all the essential pointers of website redesign, it is time to jot down all your requirements and understand what will cater your needs perfectly. Taking your budget in account, you can go for reshaping your site's image on the internet. At the end, all you wish to see a site with user-friendly features and a responsive design that imparts a glorified user experience and faster conversions.