What is Website Management – How to Manage Your Website Guide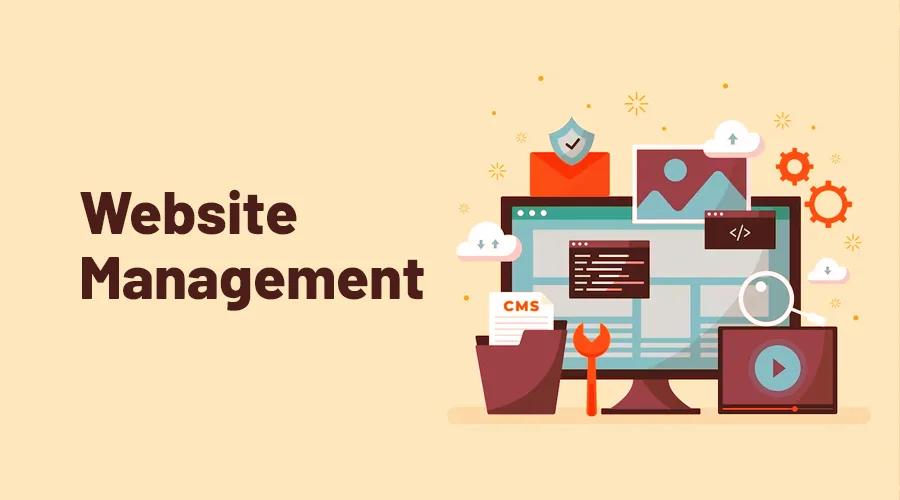 If you think your job ends at website creation, you are completely wrong! Website creation just gets you started in the online world. The rest lies in the hands of steady website management.
What is Website Management?
This process involves easy and regular updating of website content, automatic backups, SEO and SMM handling and so much more. Thus, the magic of ultimate website management is what keeps your online business up and running! This guide covers the fundamentals of website management, its importance and how you can harness its power to manage and boost your business website!
Let's dive into deeper details now!
The Importance of Website Management
Just like food that keeps nourishing your body and makes you stay healthy, website management is necessary to keep your website stay alive and functioning well. It is extremely important to make proper updates every now and then to ensure high-end security, improving site traffic and optimizing the viewer experience.
Stay Up-to-date with trends: Website maintenance plays a key role in staying in touch with the ongoing trends. Change is the only constant! And no website can bloom if it keeps its age-old website design with no changes.
Security Improvements: With newer hacking technologies, old security measures need amendments for top-notch security. Thus, you need to keep up with new security updates and patches to raise your site's security and prevent hackers from accessing your essential files.
Surge Site traffic: Every search engine prefers updated sites with high-quality content and keywords. New sites emerge every day, so you need to modify the keywords and update content to increase its visibility. Simple site fixes such as removing duplicate pages, resolving broken links, image alt texts can be a game-changer in boosting your current traffic.
Enhance Visitor Experience: A fully functional and well-maintained site promotes visitors and site performance in the best way. Since the visitors get a safe and sound environment, you don't need to worry about returning prospects. When you work on optimizing user experience, you will see new and retained visitors in no time.
How To Manage Your Business Website?
Website management has several aspects to it. Let us discuss all about them in detail.
Choose A Content Management Platform
A CMS can help you design and manage your website. It plays a crucial role in website management. With the correct tool, you can manage all the basic functions, design the elements and curate proper content for your website. However, you need to explore some options before you settle for the correct one. We have described some of the popular options below.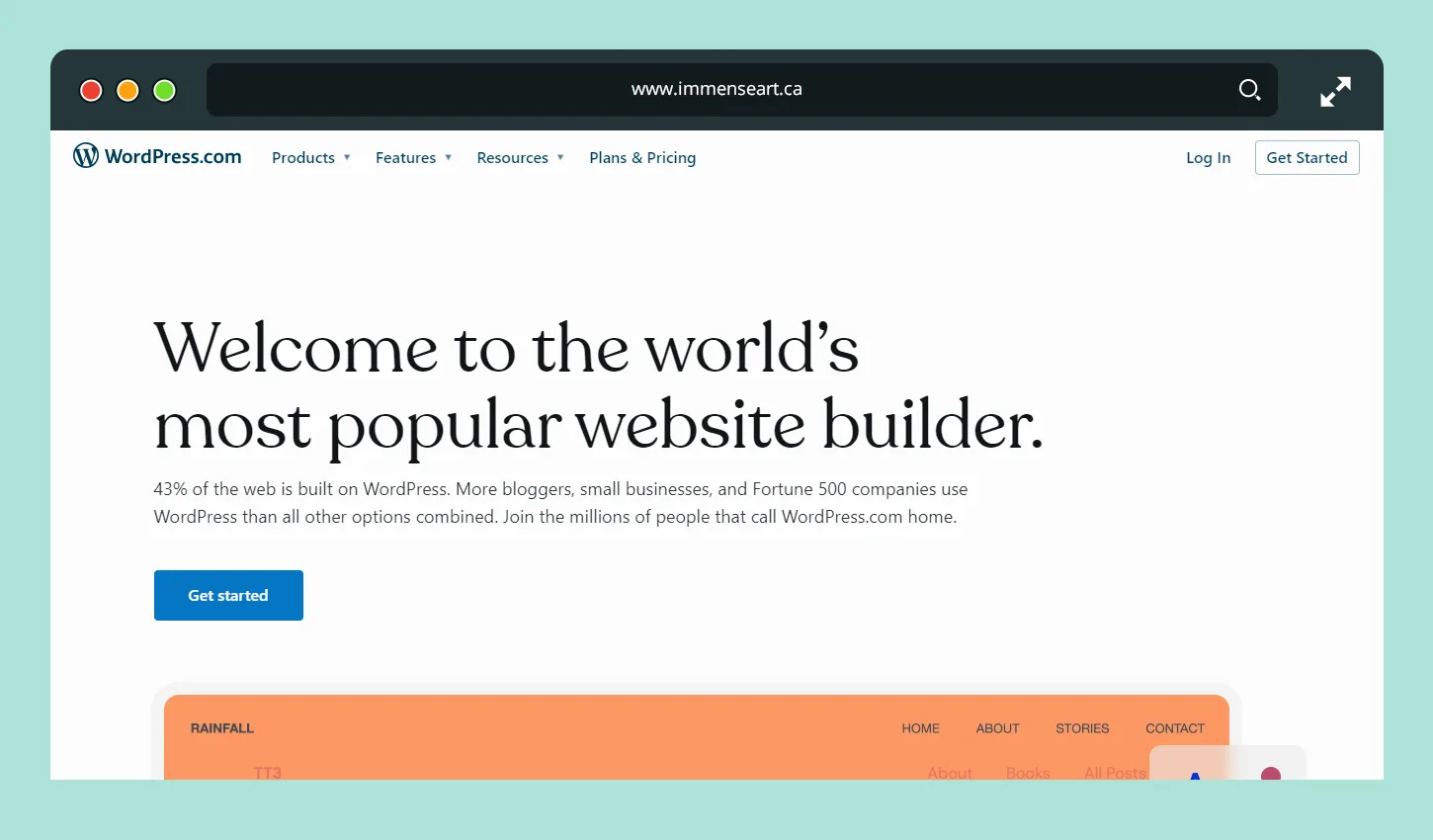 With WordPress, you get a one-stop solution for website designing and content planning. According to the source, 43% of all the web is developed using WordPress. You can take advantage of its vast library of plugins to improve the overall functionality of your website. Moreover, you can pick any WordPress theme and avoid designing everything from scratch, which saves you a lot of time and resources.
Wix – Create a FREE Website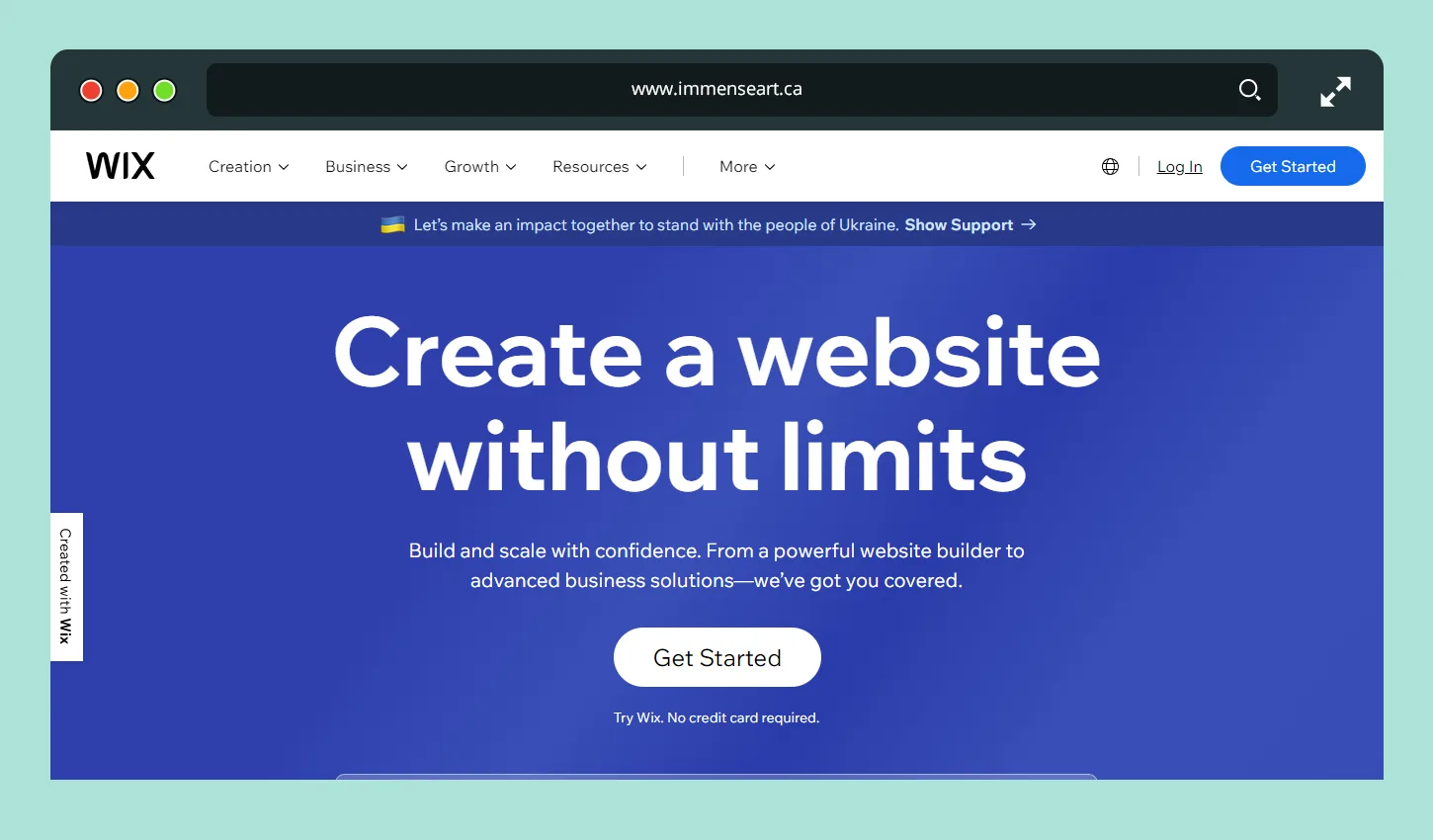 Wix comes with a powerful infrastructure and allows you to create a website without going through any unnecessary hassle. You get access to its advanced functionality suite, where you can scale your digital persona of the brand easily. With its custom templates, you can create and launch a website in no time.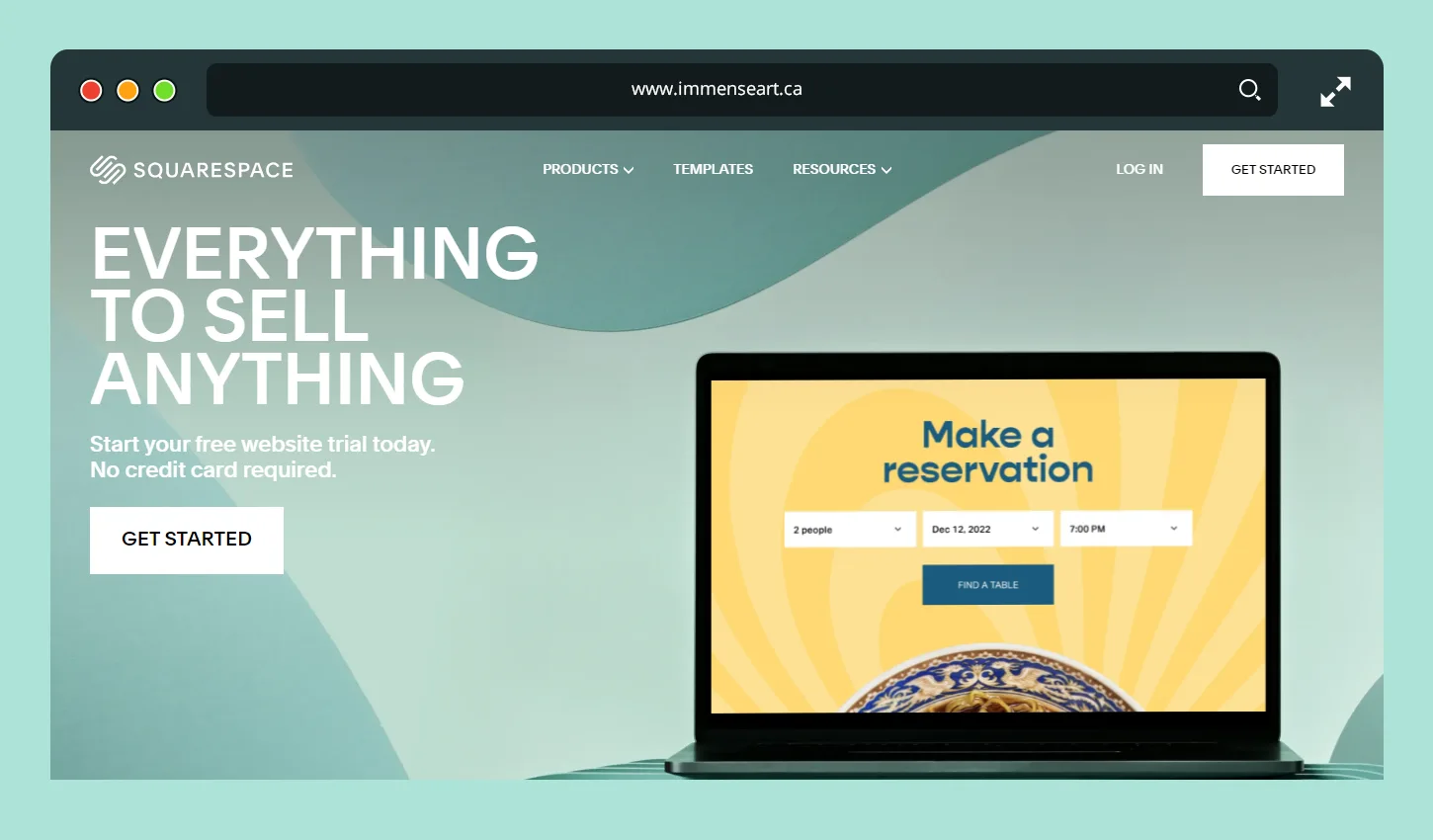 Well, Squarespace allows you to create an online persona of your brand or company in no time. Moreover, you can integrate the power of eCommerce with your brand and boost your sales. You can create, manage and market your online business and website with Squarespace smoothly. You get access to website templates for several niches, a robust eCommerce website builder, and several other functionalities to communicate with your customers.
Monitor Your Website
Monitoring your website is a critical aspect of website management. There is a lot of data with the flow of traffic on your website that you can store for marketing analytics to improve your strategies. Here are two tools to help you monitor different metrics.
Google Analytics
Google Analytics is your go-to option to collect all the information about your website in one place. You can analyze all the data and improve your decision-making ability with the metrics. You can measure the performance of your content, products, and marketing of your website through Google Analytics. With the deep insights by Google Analytics, you can deliver better results by improving the overall advertisement strategies of your website.
Google Search Console
Google Search tools help you measure the traffic on your site and analyze its performance. You can optimize your website's content by analyzing your website's clicks, impressions, and position on the Google search. The tools will alert you when they find issues on your site so that you can take immediate action to resolve them.
Timely Back-up Your Website
Timely back-ups of your website content and data allow you to recover quickly in case of any unfortunate accident or emergency. With the rising cyber-attacks, it is necessary to deploy all the backup measures to take care of the backups. You can install smart bots to handle the stress of backup and recovery. Below, we discuss the top backup services and plugins.
Back-up Services
Many online service providers such as AWS backup help you with simplified and hassle-free backup service that is fully managed. Since it automates data protection, you can rely on their centralized data securing policies without any risk. The best part is that it is cost-effective and provides auditor-ready reports to prove its compliance.
Backup Plugins
Handling the backup process of your website manually can become a tiresome task. With the help of a backup plugin, you can automate the whole process. The plugins integrate with 3rd party clouds like Dropbox, Google Drive, etc., to backup and store your data. There are several plugins available online, like Jetpack VaultPress Backups, backup buddy, UpdraftPlus, etc.
Secure Your Website Data
Website security is another vital aspect of website management. You have to protect your data against hackers to run a profit-making online website or business. You have to secure the server, CMS, and plugins that you are using on your website. Managing all the security details can become a tiresome task. So, partnering with a reliable hosting partner can help you manage the security segment easily. Let us discuss it in detail.
Better Hosting
Picking a safe and reliable hosting platform for your website reduces the stress of security management of your website from your shoulder. The platform will take care of the security protocols and even offer SSL certificates for your website. Moreover, it will oversee the backup and recovery elements to protect your data from unfortunate accidents. Some of the safe platforms are Hostgator, Hostinger, Bluehost, GoDaddy, etc.
Create New Content and Update
While managing your website, you have to create new content for the customer and update it regularly so that your visitors come back for something new. Make sure that the content is engaging and attracts more customers to increase the traffic on your website. You can use high-quality graphics to further enhance the aesthetics of your website.
Make Adjustments
As you know, the online industry comes with an erratic nature. So, you have to be flexible and ready to adapt to new changes to stay in the competition. You have to adopt new technologies to improve the functionality of your website and keep a close eye on your competitor in your industry to stay at pace with them.
Promote Your Website
Nobody will know about your online business unless you promote your website, content, and products properly. It is essential to deploy smart strategies to target your key audience and interact with them on a regular basis to keep a consistent inflow of traffic. Let us discuss two popular methods to promote your website.
SEO
SEO or Search Engine Optimization is the tactic deployed on your website to improve its visibility among popular search engines so that users can find it easily. The process involves orienting the website elements, links, and content according to specific guidelines to elevate its overall rank on the search engines. SEO is necessary to improve your online brand awareness among your target audience.
Social Media
Social Media allows your brand and website to connect with more customers. It puts your brand in the hands of all the social media users. With a solid social media persona, you can improve the overall inflow of traffic and boost the sales of your online brand. Some of the top social media platforms to market are Instagram, YouTube, Facebook, etc.
Hire a Web Development Company to Manage Your Website
Believe it or not, website management is a huge responsibility that cannot be managed by a single person. So, you can rely on us Immense Art – a robust website development company in Scarborough that has specialized teams to manage all site operations in the best way. Be it an old or new website, they can manage all the site maintenance tasks with finesse.
Explore more some best Web Design Companies in Scarborough, by doing so, you can focus on selling your products and services and leave the stressful part in the hands of experts!
Let's talk about your project – Contact us
Website Management FAQs
How do I start and manage a business website?
Initially, you must create a full-proof plan to start a website and then, move on to the maintenance part. You can start with baby steps for the second part as it involves fixing all the technical issues in your site such as broken links, page content etc. You can seek help for resolving technical bugs.
How do I manage an existing website?
Managing an existing website is no big deal. First, you need to create a proper system and schedule to finish all the tasks. You can start by easier ones such as updating the site content and ensure proper images. Next, take a backup and take expert assistance for security maintenance and marketing of your site strategically.
What are the best website management tools?
There are different website management tools available in the market such as cPanel for user-friendly management panel, WordPress for CMS, WooCommerce and BigCommerce for eCommerce store, OpinMonster for best social media management and Mailchimp for email automation.
The Final Verdict
Now that you are well-aware of all the tools and techniques to manage your website, it is time to take the plunge and necessary action. A website is a prominent part of your brand's identity and a medium to reach out to online customers. Thus, you need to take all the necessary actions to keep your website maintained with no bugs and performance issues. Once you do that, you will witness a hike in the sales and revenue of your business.